The focal point of the development plan will be on extending its product range to attract buyers from different income groups, as well as upgrading the infrastructure and amenities."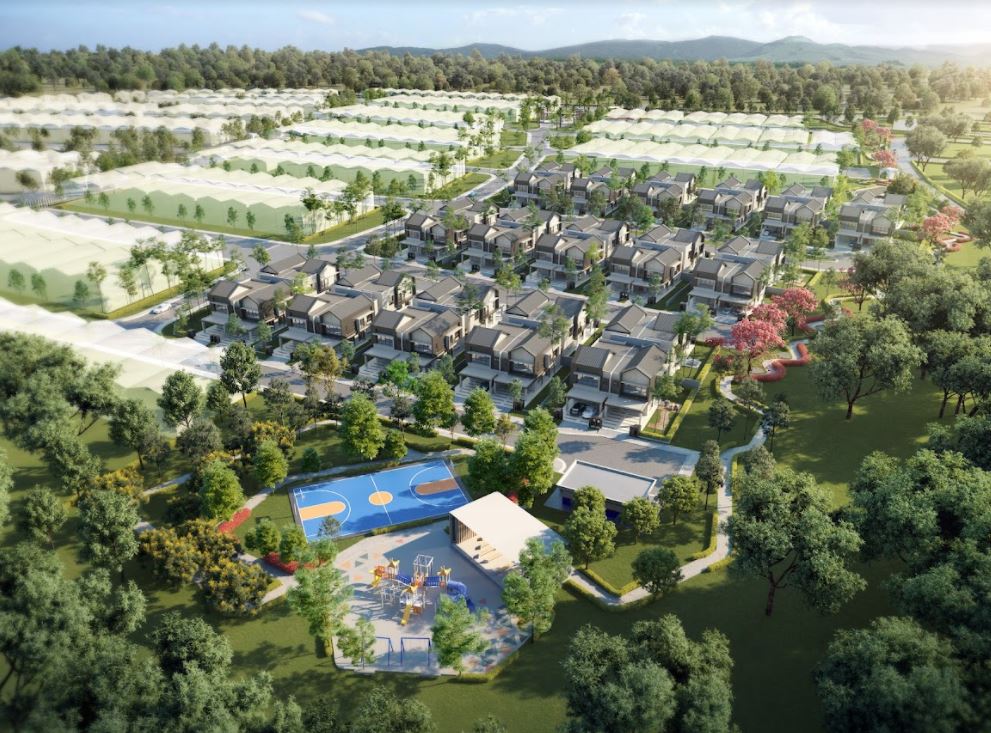 Setia AlamImpian is one of the major townships in the south­west corridor of Greater Kuala Lumpur. The township was launched in 2007, by I&P Group Sdn Bhd.
Formerly known as AlamImpian, the township is built on a 1,235- acre freehold land in Seksyen 35 of Shah Alam, Selangor and has an overall gross development value (GDV) of RM9 billion. To date, this township has 3,003 houses and is home to some 12,000 city dwellers.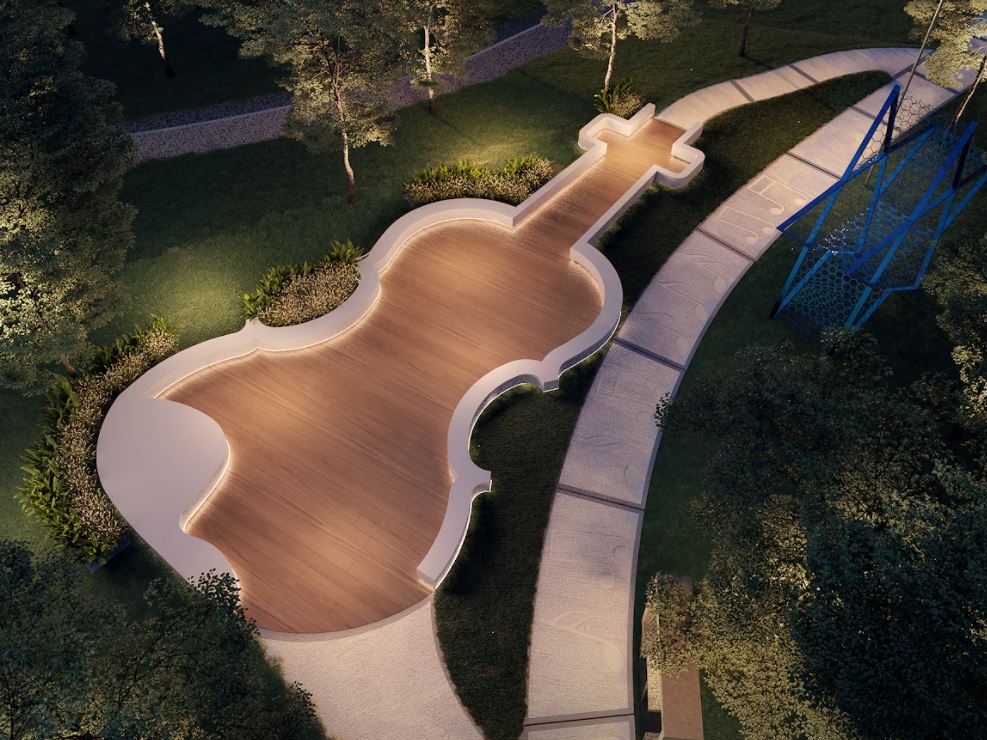 The township was renamed Setia AlamImpian following the ac­quisition by S P Setia Bhd in 2017. A major rebranding was initiated for this major township subsequently as it continues to thrive and grow under the Setia brand.
S P Setia executive vice-president Datuk Zaini Yusoff says Setia AlamImpian's master plan has been reviewed from time to time to suit current and future market needs.
The earlier developments' emphasis was on higher-end residen­tial products, such as super-link terraced houses, semi-detached houses and bungalows. Pivoting on the evolved needs of property purchasers, investors and current residents of the development, we have expanded the mix portfolio by looking at a wider variety of residential offerings and commercial components.
"However, property buyers are looking at more than just the unit itself when making a purchase decision. They are looking at the whole package – the community and neighbourhood. The development of Setia AlamImpian needs to be adjusted to cater to the current and future market needs," Zaini shares.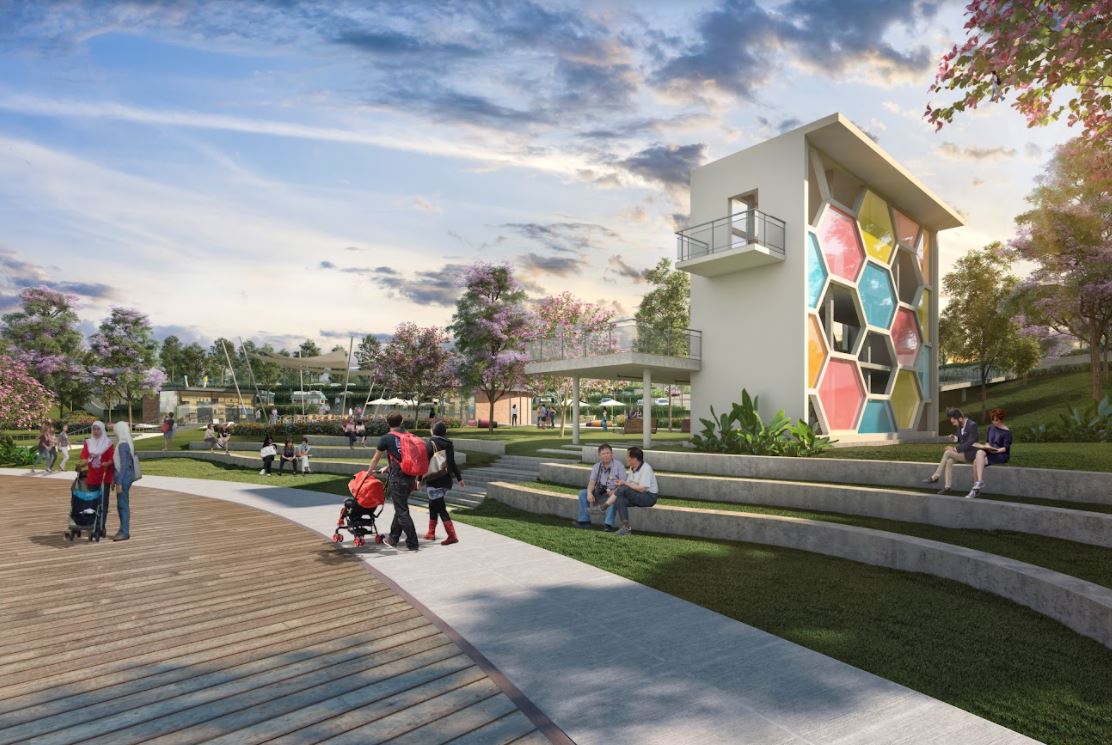 Under the new master plan, the remaining 665 acres of devel­opment land in Setia AlamImpian would have an estimated GDV of RM8.37 billion, which will be fully developed into a self-sustaining township in the next 15 years. Upon completion, the township is expected to house an 80,000 population.
The focus of the development plan will be on extending its prod­uct range to attract buyers from different income groups, as well as upgrading the infrastructure and amenities.
"Moving forward, we will be launching more differentiated products both in residential and commercial, such as the upcoming cluster home Casablanca, as well as terraced houses, serviced apartments, condominiums and affordable homes under the Rumah Selangorku housing scheme," Zaini shares.
The strategy started with the launch of the first commercial com­ponent of the township, Impian Prisma, two years ago.
Impian Prisma comprises 48 double-storey shoplots that are slated for completion by the end of this year. The project is 90% sold. It is expected to provide convenience to the residents while the main commercial and community hub of the township – Setia AlamImpian Welcome Centre, will be fully completed in the second half of 2022.
Meanwhile, the township will also see the opening of Eaton International School, F&B outlets, grocers, a hospital and even warehouses/small factories in the near future, making it a totally self-sustaining and inclusive township in Shah Alam.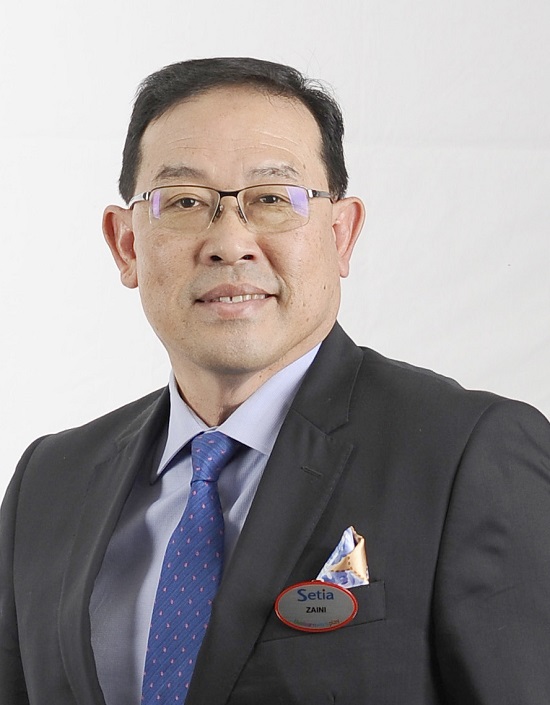 "We want Setia AlamImpian to be the highly sought-after town­ship in Shah Alam. We want more than just our residents to stay in Setia AlamImpian, but also attract people from the vicinity to spend time in Setia AlamImpian, enjoy our 31-acre lake park, landscape, F&B choices and seven art-thematic precincts," Zaini enthuses.
The seven newly defined precincts in the township are Fine Arts (residential); Performing Arts (residential) – both completed; Musical Arts (ongoing residential); Digital Arts (a 140-acre commercial and business district); Cinematic Arts (a new residential and apartment series); Industrial Arts (Residential and Commercial); and Minimalism Arts (for Rumah Selangorku units).
The group also recently introduced the new tagline of "Arts-inspired Living" along with a new township logo as part of Setia AlamImpian's rebranding exercise.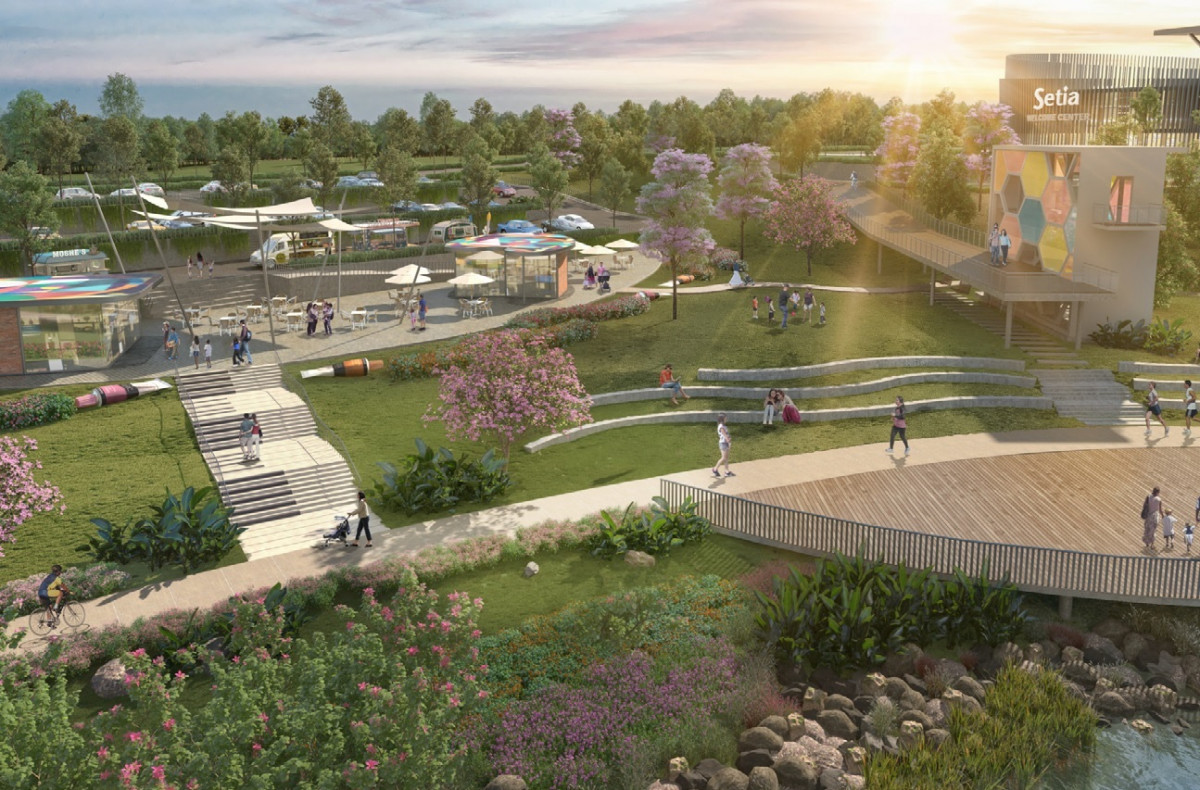 Lakefront community hub
The next development in Setia AlamImpian will be the soon-to-be completed lakefront welcome centre.
According to Zaini, the Setia AlamImpian Welcome Centre is part of the LakePoint complex development. The other components are LakePoint Central retail centre and LakePoint Club, which boasts various recreational facilities to members.
"The welcome centre will be the hub of the township. Comprising the club house and retail stores, it will provide activities and daily conveniences to the residents.
"Unlike Impian Prisma, we will keep hold of and rent out the spaces to manage the tenant mix and ensure all residents' needs are well taken care of. We will be very selective because we only have 12 retail units and 19 kiosks for rent. We are looking at a bal­anced tenant mix that could serve the community's daily needs. However, the Lakepoint Centre will definitely have a grocery store, coffee place, F&B outlets, as well as the pre-school campus of Ea­ton International School," Zaini shares.
Meanwhile, the LakePoint Club will offer a swimming pool, futsal, badminton court and gym and a convention hall with a 1,000-pax capacity, besides the sales gallery.
"We have invested about RM60 million into this project. However, I expect the total investment would be between RM60 million and RM65 million in the end because we may add in more features over time, such as the additional open space for community activities like a concert or carnival, as well as the sitting area and landscape, etc."
"The investment could be substantial to us, especially during this trying time. However, it is all worth it because we do that to help create a community in Setia AlamImpian. We wanted to create a de­sirable living environment that everyone calls it a home," Zaini says.
First cluster home
Moving forward, S P Setia foresees the property market will be dominated by the affordable range of products, hence the mas­terplan review.
"Prior to 2017, before we had our new master plan approved, the high-end product was more popular. However, based on the current trend, due to the [Covid-19] pandemic, spending behaviour has certainly changed.
"We redefined the residential concept. Under the new master plan, we have managed to increase about 35 acres of residential development land by adjusting the product mix and unit built-up, which has enabled us to have additional 1,446 residential units for sale," Zaini reveals.
The upcoming cluster home – Casablanca – is one of the new products under the new master plan. It is also the first cluster home in Setia AlamImpian.
Located in the Cinematic Arts precinct in Setia AlamImpian, Cas­ablanca is named after a 1942 US movie starring Humphrey Bogart, Ingrid Bergman and Paul Henreid. The background of the film is set in Casablanca-a Moroccan city (then a French protectorate) during World War II.
The surrounding of Casablanca at Setia AlamImpian, such as the comprehensive landscape, has been inspired from the film's back­ground with Moroccan-themed pocket parks and a grand main en­trance to welcome its residents to their lovely homes.
Casablanca comprises 64 two-storey cluster homes with a built-up of 2,253 sq ft and measuring 35ft by 70ft. The selling price starts from RM1.3 million.
"Casablanca is somewhere between a terraced house and a bungalow. It offers more spaces that many people need nowadays when working or studying from home, yet it is not as pricey as semi-dees or bungalows.
"With the price point hovering slightly above RM1 million and the government's HOC campaign applicable for this product, we are confident that Casablanca will be well-received upon its official launch sometime in September," Zaini concludes.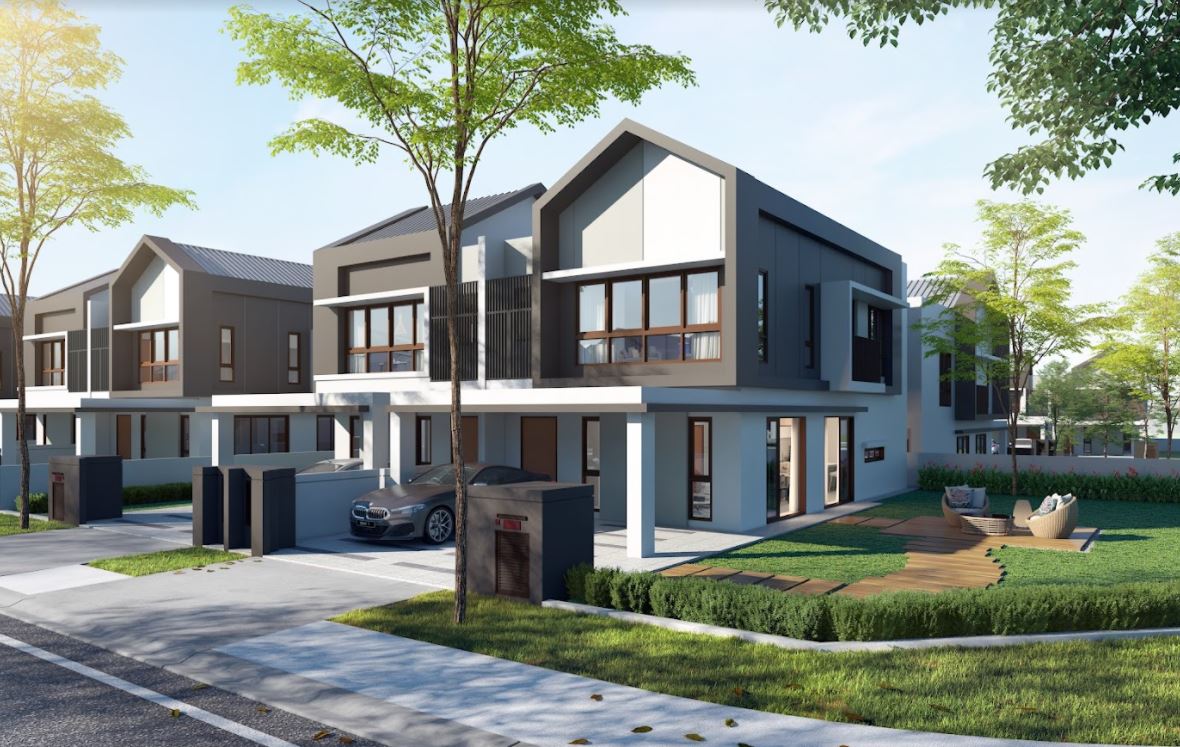 Casablanca cluster homes: Spacious and luxurious, yet budget-friendly
Like the iconic and enduring 1942 Oscar-winning film it is named after, Casablanca cluster homes are designed to exude luxu­ry and withstand the test of time. Built by leading developer S P Setia Bhd, these homes are nestled amidst the lush greenery of Setia AlamImpian township in Selangor.
The first-of-its kind in the art-themed township, Casablanca is also the first project in the aptly named Cinematic Arts precinct with its thematic landscape features. It is a well-crafted hybrid product that crosses between terraced houses and semi-dee houses, coupled with a modern design.
Casablanca comprises 64 units of double-storey cluster homes priced from RM1,335,333 – before the HOC 2020/21 discount. It is currently open for registration and is expected to be launched in September 2021.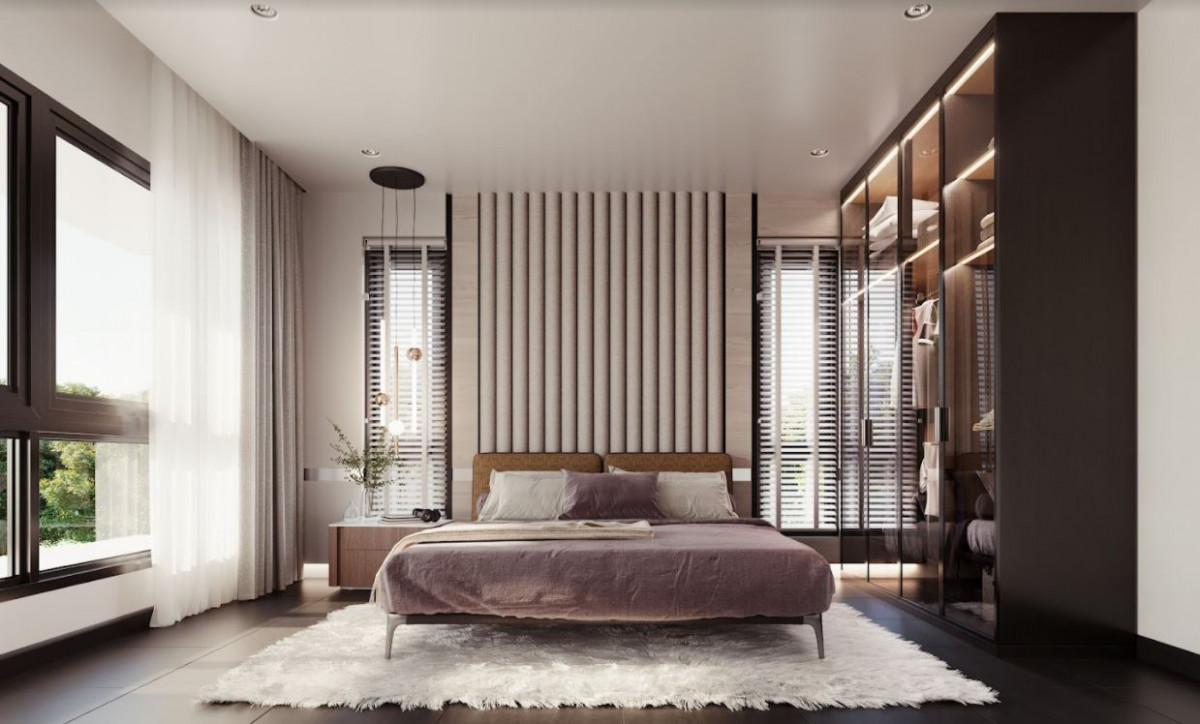 An ideal home for the upgraders
The low-density Casablanca cluster homes have a larger land size measuring 35ft by 70ft, bigger than normal terraced houses. With spacious land area, they also offer a semi-dee ambience to the fu­ture owners.
"In view of the Covid-19 pandemic, space has become the main concern for homebuyers. Casablanca will meet their needs for larg­er space, and yet priced within their budget," S P Setia executive vice-president Datuk Zaini Yusoff tells EdgeProp.my.
Casablanca homes consist of two types – Type A (built-up of 2,253 sq ft) and Type B (built-up of 2,254 sq ft), both with a 35ft x 70ft land size.
"The [market] price for a double-storey terraced home is about RM800,000 while a semidee can go up to RM2 million," notes Zaini, reiterating that Casablanca will be an ideal product for homeowners seeking to upgrade with prices still within their reach.
"Thus, Casablanca bridges the gap and would be the perfect fit while offering residents a luxurious ambience," says Zaini.
He adds that due to the present Covid-19 pandemic, cluster homes are suitable to cater to the increased time spent indoors.
"A home has evolved into an office, school and even a gym. This is the reason [cluster] homes are in demand since they provide am­ple spaces to cater to their personal comfort and needs," says Zaini.
To further enhance the exclusivity for residents, the Cinematic Arts precinct which comes with various facilities is only dedicated for the residents within this luxury home enclave.
Besides the movie, let's not forget that the real Casablanca is also a well-known travel destination and the largest city in the North African nation of Morocco. The city is famous for its rich culture and unique architecture blending European and Moorish style art deco with a contemporary twist.
In line with that, the residents here will also enjoy a comprehen­sive landscape with Moroccan-themed pocket parks and a grand main entrance to welcome them to their lovely abodes.
The pocket parks will be equipped with facilities such as a 2-km looped walkway cum jogging track, multipurpose court, children playground, tai chi plaza and more.
Other amenities include a 31-acre central park, neighbourhood shops, upcoming retail outlets and educational institutions such as the Eaton International School (opening in 2022) and Maahad Integrasi Tahfiz Sains & Teknologi.
Embracing the tenets of sustainability and eco-friendliness, the 2km walkway or "Walk of Fame" utilises solar-based lighting in addition to other green features such as rainwater harvesting and selective planting of bird-inviting trees.
Meanwhile, the Casablanca homes themselves come with large windows and sliding doors to allow for more natural light and venti­lation. The units will also have a North-South orientation to reduce glare and excessive heat.
Being strategically located in the township of Setia AlamImpian, Casablanca is only 7km to Shah Alam city centre and is linked to major highways such as LKSA (Kemuning-Shah Alam Highway) and KESAS (Shah Alam Expressway).
As a testament to its popularity, Casablanca has received more than 800 registrations as of mid-August.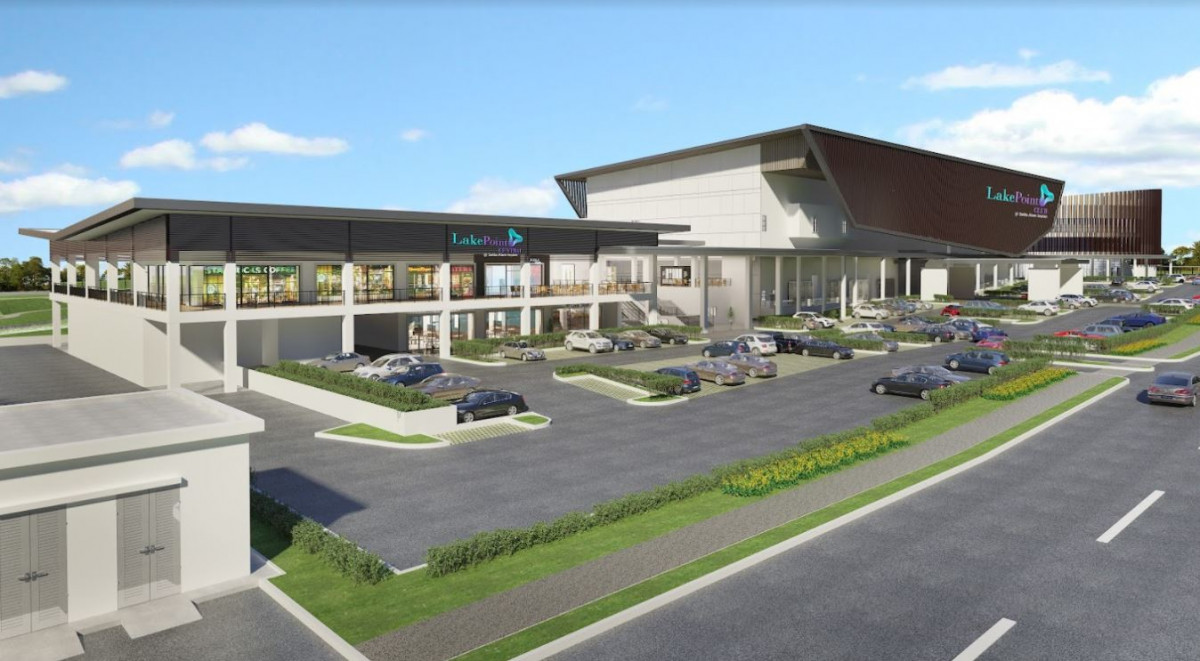 LakePoint Central: Shopping by the lake, right outside your doorstep
Situated in the heart of the 1,235-acre Setia AlamImpian town­ship in Selangor, LakePoint Central is poised to be a retail centre that serves the needs of the residents in the town­ship and its neighbouring areas.
Developed by S P Setia Bhd, the township is conceptualised based on the leading developer's four pillars – live, learn, work and play. As part of the central town park named LakePoint Park, the retail segment of LakePoint Central offers not just a place for residents to shop for their daily needs, but to do it amidst refreshing lake­side air, where they can also take time to work out or rejuvenate.
Zaini says, as the population in the township grows, there must be a place for residents to get their everyday essentials without the hassle of traveling too far, especially during pandemic times.
"LakePoint Central is designed to blend in with the environment surrounding the whole complex as it faces a beautiful lake. We set up an al-fresco and outdoor terrace as an additional outdoor seat­ing space where the residents can enjoy the lake view," he adds.
Slated to be completed by December this year and aiming for a soft opening in January 2022, Zaini envisions LakePoint Central to bring a vibrant and livelier atmosphere for the community in Setia AlamImpian.
"When the 31-acre LakePoint Park completes in 2022, there will be a lot of activities to complement the retail centre. Apart from that, the open space area can be utilised for outdoor events," he notes.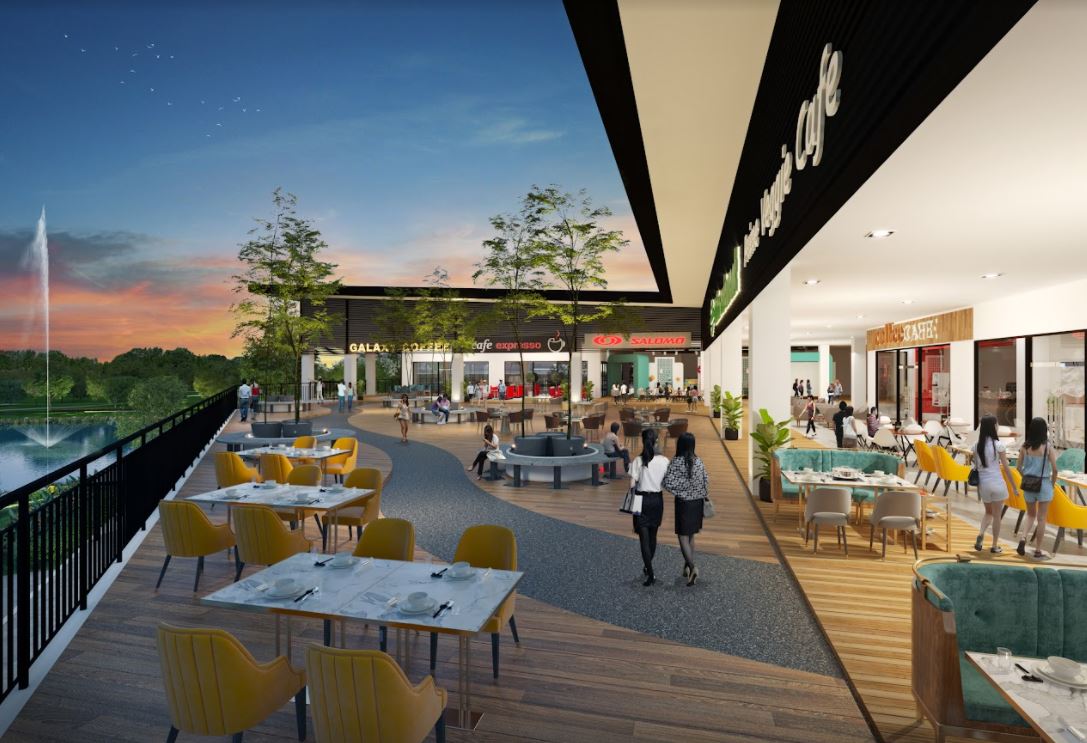 Built on a 6.99-acre plot, the LakePoint Central is a two-storey building with a lettable space of 25,542 sq ft. There are 11 retail units and 19 kiosks on the first floor, with built-ups ranging be­tween 1,024 sq ft and 2,771 sq ft. The rental rate for the retail units is about RM3.50 to RM4 psf while for the 43 sq ft kiosks, it costs about RM800 to RM1,500 per month.
In addition, LakePoint Central will be bringing in a grocer brand as the anchor tenant, to supply daily fresh produce and necessities. A total of 8,804 sq ft retail space on the first floor will be reserved for the grocer operator.
LakePoint Central is one of the three parts of the LakePoint com­plex development. The other components are LakePoint Gallerie which serves as Setia AlamImpian's welcome centre and LakePoint Club which offers recreational facilities to members. The entire LakePoint complex is expected to be completed by July 2022.
In terms of amenities within the township, Zaini notes that some established wellness centres have expressed their interests in setting up their presence in Setia AlamImpian, including Physio Mobile Outlet and Francscuffia Wellness Centre.
While catering to the needs of the existing 12,000 residents in Setia AlamImpian, Zaini highlights that LakePoint Central also serves the needs of the local community in neighbouring areas.
Click here for more information of Setia AlamImpian
Interested in this project?
Drop your details if you'd like a sales consultant to contact you.
In this Series
Learn how banks are transforming

Video: Innovation at work

Video: The new digital bank

Video: The new digital bank

Video: The new digital bank
Video: Innovation at work